About us
Our hope is that you will feel at home when you visit us. The information below is provided in order to give you a better idea of who we are, and what to expect when you visit. Please don't hesitate to reach out with any questions you have about our faith family.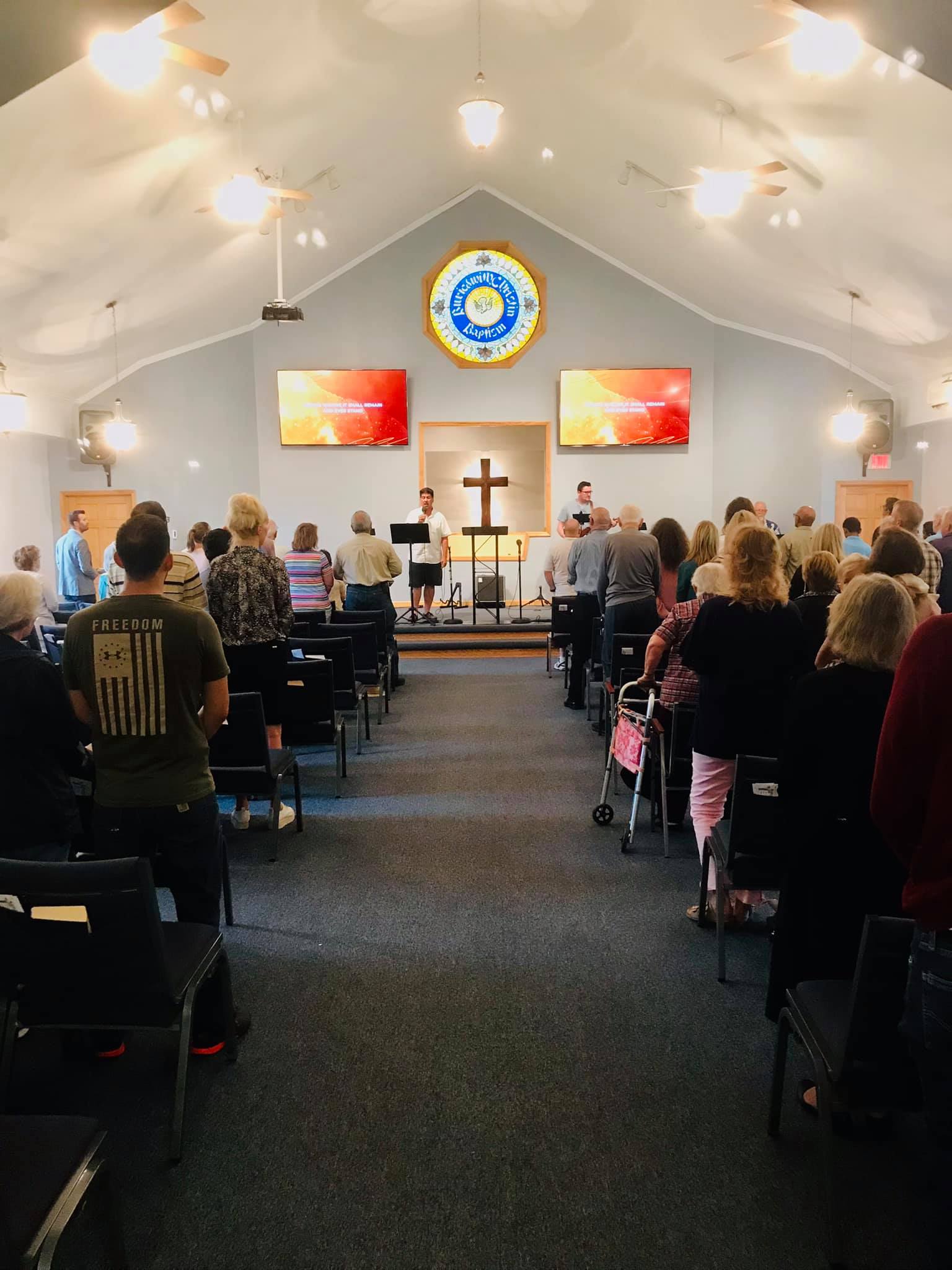 Missions
We seek to obediently follow Jesus' command to "Go and make disciples of all the nations…" (Matt. 28:18-20).
To that end, as we seek to become true disciples, we look for opportunities to spread the gospel and make disciples in our community and beyond.
We partner with missionaries and mission organizations through prayer, giving, and personally going to take the gospel to New England and around the world.
Frequently Asked Questions
What does it mean that we are Southern Baptist?
Brunswick Baptist Church is a member of the Southern Baptist Convention. This means that we are an autonomous Baptist congregation that has chosen to cooperate with thousands of other churches of like faith. We give a portion of our general tithes and offerings to the Cooperative Program, which in turn supports important ministries and missions such as Children's Homes, Missionaries, New church starts, Children's camps, Disaster Relief and Seminaries. Learn more about the cooperative program here.
What should I wear?
In the summer months you will probably see some people wearing shorts/t-shirts and others in their "Sunday best." In short, it is entirely up to you. You can feel free to attend in the attire that is most comfortable to you.
What should I do with my children?
When you arrive, you will find our nursery directly across from the chapel. This is for infants and children up to three years old. You are welcome to leave your infant/toddler with our workers, or stay with them initially as they become comfortable in the new environment.
For children aged four and older, we have a childrens class that teaches the great stories of the Bible. If you have any questions upon your arrival, someone will be happy to assist you.
We are grateful for the opportunity to minister to your children and do not take this lightly. All of our workers have had background checks and are members of our church.
What version of the Bible do you use?
Pastor Zach may reference different Bible translations when he is preaching but he primarily uses the New King James Version. The decision of other pastors and teachers may be to use other translations.
How do I become a member?
Becoming a member of a church is a way of identifying / partnering with other likeminded people who have committed themselves to following Jesus Christ. In the case of Brunswick Baptist Church, prospective members must meet the following membership requirements:
They must have a clear profession of faith
They must have been baptised by immersion by our church (or another church of like faith and practice)
They must adopt our Articles of Faith.
There is never any pressure for you to become a member of our church. With that said, if you are interested in joining our faith-family, the first thing you will want to do is talk with one of our Pastors. They will want to understand your situation as relates to the requirements above before taking the next step towards membership. Beyond that, there are three primary methods by which someone can become a member:
Through baptism (his or her baptism in our church) and majority vote of the church.
By letter (receipt of a letter of recommendation from another church of like faith and practice) and majority vote of the church.
By experience (statement of faith / testimony) and majority vote of the church.
Please use the form below to let us know how we can be of assistance to you. Your privacy matters to us. We promise that will not give, sell, or trade your information.
Route 142 (Grange Road) in the Town of Brunswick, NY.
Mailing address: 385 Grange Rd, Troy, NY 12180
Phone: (518) 326-1322
Brunswick Baptist Church
385 Grange Rd (Route 142) Troy, NY